DEEP SITE RECORDINGS LATEST NEWS
OUT NOW @ TRAXSOURCE!! 
DS061 Tony S - Dancing & Dreaming Remixes, 3 absolutely superb reworks from ECHOFUSION​, James Reid​ & Carlo Gambino​!! 
Early Support from: 
Ruff Stuff, Orde Meikle, Severino, Jason Hodges, Andreas Hansson, Lars Behrenroth, Luvin 'Lou, Finest Wear, Manuel Costela, Moodsetter, Andy Pye, Fred P, Carlo Gambino, Brendon P, Sean Innit, Sean Brosnan, Rndm, John Morales, Kassian, Pete Tong, Ame, Will Sumsuch and more!!!!!
9 MAY RORY COCHRANE LIVE FROM RIO DE JANEIRO
6 May 2020 
We are super excited to announce we Will have a live stream on our youtube & facebook channels broadcasting a set from the beautiful spot in rio de janeiro 'la suite by dussol' rory cochrane will be providing the soundtrack live from this amazing location this coming saturday evening, we will post the video right here on our website after the show, enjoy folks
14 march 2020
Our next release DS060 Various Artists - In The Moment EP 2 will be dropping 30th of March traxsource exclusive....this is the second installment of our Various Artist series as we bring 4 tracks with different deep moods from artists Leoesco, Col Lawton, James Reid & Koala 'in the moment'  
 
early support from:
severino, ame, lars behrenroth,  manuel costela, moodsetter, ondule recordings, fred p, andreas hansson (oh! records), quintessentials,  finest wear, carlo gambino, ooft!, pete herbert, khillaudio & more!!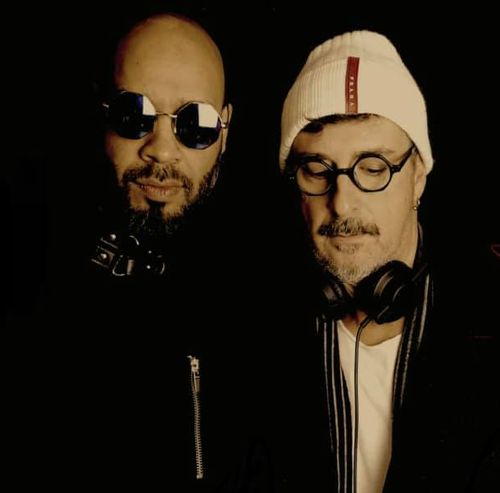 05 march 2020
Very excited to announce our next Deep Site Vinyl release will be scheduled for this summer, chuffed to bits to have one of our favourite production acts on the label bringing us an extra special 4 Track EP, we can't wait to share this beautiful release with you guys!  
DSV006  DJ Ino & MC Johnny Def -  
We Were Better In The Future EP 
Mixed By Metrica Recording Studio Ibiza 
Mastered By C-Rock 
Distribution By Chat Noir
28 February 2020
DEEP SITE'S RORY COCHRANE TALKS TO UNTITLED MUSIC'S RICHIE HARTNESS ABOUT THE LABEL, MUSIC, DJ'ING, INSPIRATIONS, LIFE AND EVERYTHING IN BETWEEN AND DELIVERS A SUBLIME DEEP MIX featuring music from Cossway, Mianyo, Deeperteque, sinan kaya, Dj jauche, fulltone, fish go deep, buraq, pino shamlou & more, check it out here!!!!!